XSLTInterceptor for XML/SOAP Messages
The XSLTInterceptor allows you to apply XSLT transformations to outging or incoming messages.
Each XSLTInterceptor can by configured with two XSLT stylesheets. One will by used to transform the request while the other will be applied to the response.
The following image shows how the messages are beeing transformed: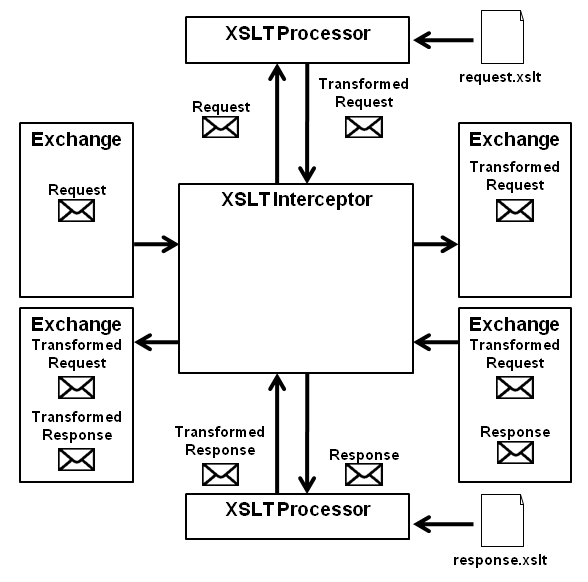 Figure1:
XSLT Processing in the XSLT Interceptor
Configuration
The transform element description explains how to configure XSLT transformations.