SOAP Message Formatter
The monitor formats and displays the XML or SOAP content of HTTP messages. In the screenshot you can see a captured SOAP message, that is signes and encrypted with the Web Services Security standard from OASIS. The XML indenting and syntax highlighting makes it easier to understand and to analyze the message. The message can be saved, modified or sent again to the service without executing the client again.
If you want to know how the message looks like without beautifying you can also display the original message in the Raw tab.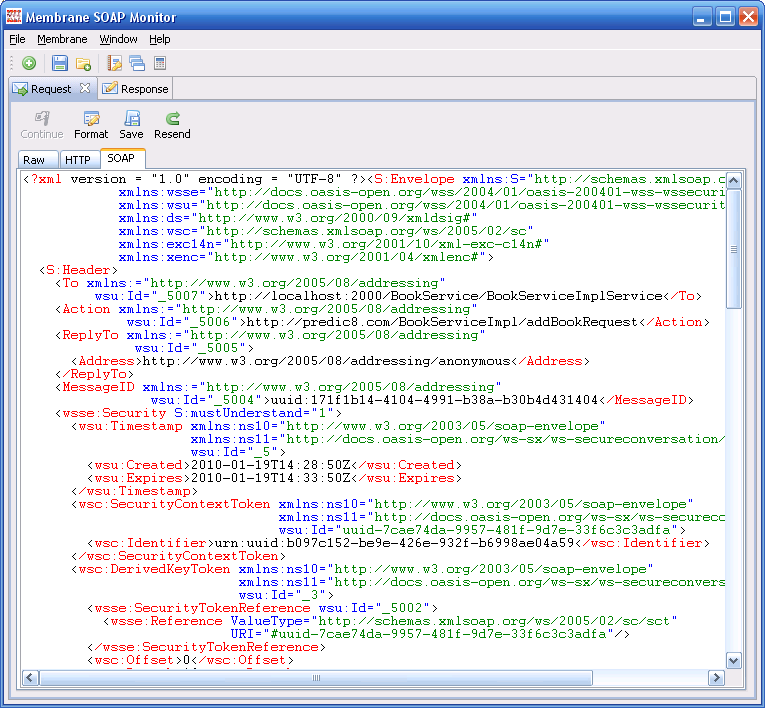 Figure1:
Captured WSS Message in SOAP Tab