Using Membrane Monitor as HTTP Proxy
Membrane Monitor is an HTTP and SOAP monitoring tool that can be configured to work as HTTP proxy. Using the configuration described here, you do not have to change the client to capture messages it sends and receives.
To turn Membrane Monitor into an HTTP proxy we just need to create a proxy. First install and startup the monitor. Then choose Proxies/Add Proxy from the menu or click on the Add button on the Proxies View.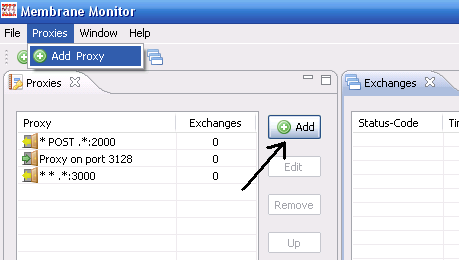 Figure1:
Creating a new proxy
After that a Wizard pops up. Choose HTTP Proxy and click next.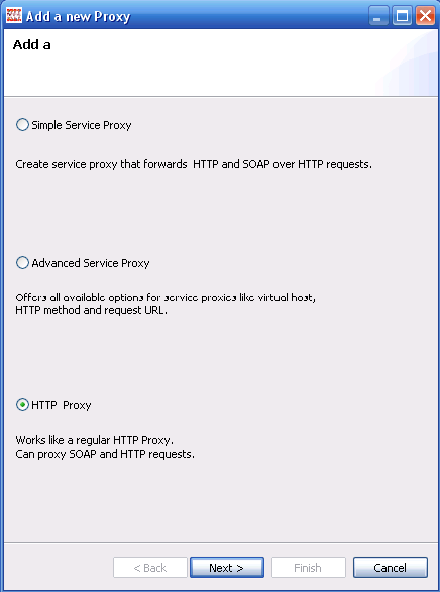 Figure2:
Choosing a Proxy
Now we need to specify on which TCP port the proxy will listen. In this tutorial we use port number 3128. Then click on Finish.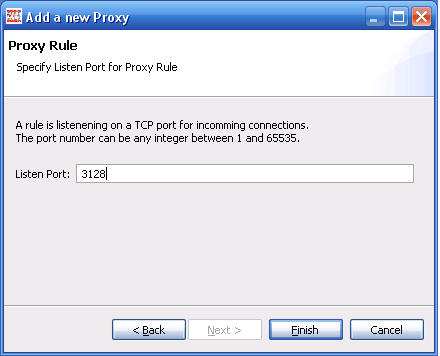 Figure3:
Port number for Proxy
After that the monitor should display the newly created proxy as shown in figure 4.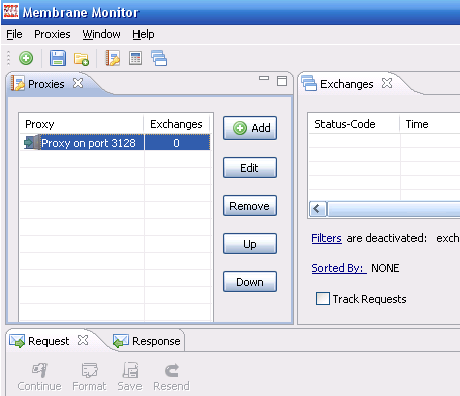 Figure4:
The Proxy is created
That was all we had to configure in Membrane Monitor. Now you just have to configure your browser or SOAP client to use the proxy. Use as proxy host the computer where Membrane Monitor is running and as proxy port the one we just have specified: 3128.
Further Reading